- THE INTERNATIONAL PATTERN & ITS ANOMALIES -
-37-
The English Playing Card Society (EPCS) has published a deck that at first sight has the features of the international pattern. But a closer look reveals many discrepancies: no suicide king, a very simplified use of attributes and some center designs -although differently colored- have been repeated. All the aces have the same design. They show the EPCS logo, that is also on the backs.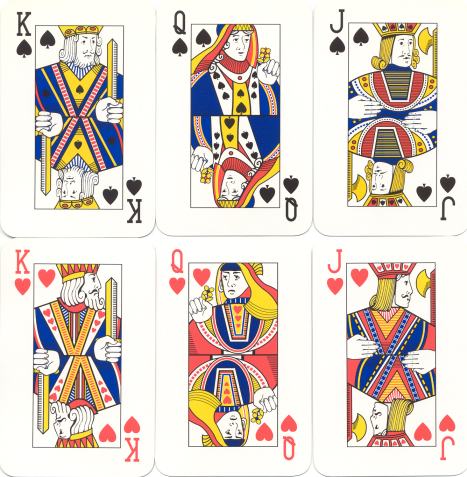 The deck was printed by the Games&Print Service Ltd. in 1999 and published by the EPCS to celebrate their 15th anniversary.
The deck consists of 52 cards, 2 jokers, and one extra card.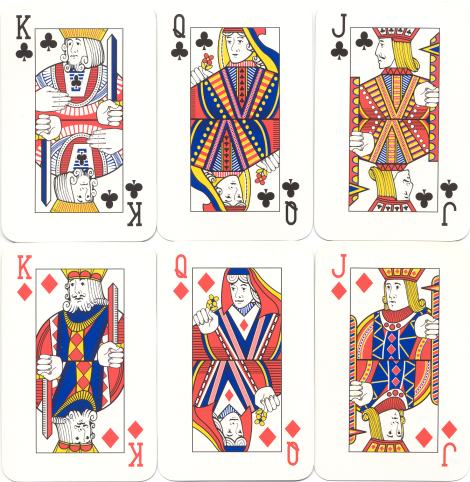 -0-
-1- -2- -3- -4- -5- -6- -7- -8- -9- -10-
-11- -12- -13- -14- -15- -16- -17- -18- -19- -20-
-21- -22- -23- -24- -25- -26- -27- -28- -29- -30-
-31- -32- -33- -34- -35- -36- -37- -38- -39- -40-
-41- -42- -43- -44- -45- -46- -47- -48- -49- -50-
-51- -52- -53- -54- -55- -56- -57- -58- -59- -60-
-61- -62- -63- -64- -65- -66- -67- -68- -69- -70-
-71- -72- -73- -74- -75- -76- -77- -78- -79- -80-
XPOHOME