- THE INTERNATIONAL PATTERN & ITS ANOMALIES -
-9-
In this deck the pattern and attributes remain very close to the original. Only the faces have been redrawn and replaced by cartoon characters.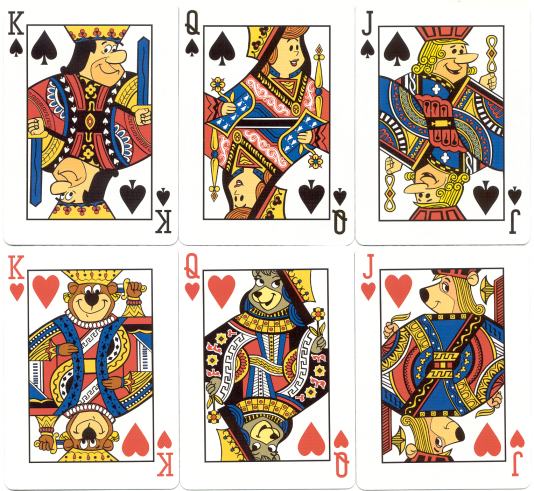 The "Cartoon Network" deck was published for Hanna Barbara Cartoons Inc. in 1997.
The courts show the main characters from some famous Hanna Barbara productions, like the Flintstones and Scoobidoo.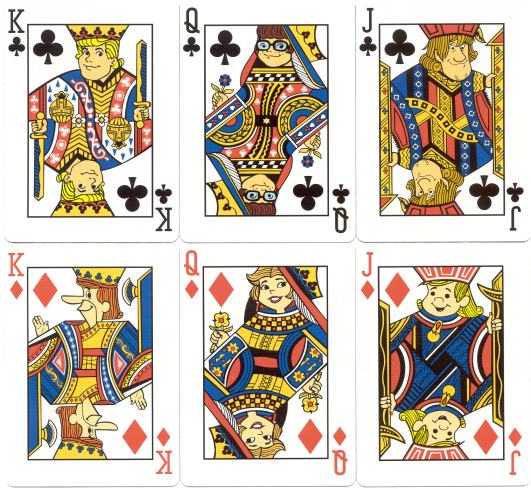 -0-
-1- -2- -3- -4- -5- -6- -7- -8- -9- -10-
-11- -12- -13- -14- -15- -16- -17- -18- -19- -20-
-21- -22- -23- -24- -25- -26- -27- -28- -29- -30-
-31- -32- -33- -34- -35- -36- -37- -38- -39- -40-
-41- -42- -43- -44- -45- -46- -47- -48- -49- -50-
-51- -52- -53- -54- -55- -56- -57- -58- -59- -60-
-61- -62- -63- -64- -65- -66- -67- -68- -69- -70-
-71- -72- -73- -74- -75- -76- -77- -78- -79- -80-
XPOHOME