March 16
Today's deck has a standard German pattern: the so-called Württemberg pattern with German suits. However, it wasn't produced in Germany. According to the box the deck was made by the Williamsport Paper Co. from the US and published as Gaigel Playing Cards No 3, apparently "for export". On the ace of leaves a registration date in 1881 is printed. There no reference to Gaigel or the Williamsport paper Co. in the Hochman, but listed as US14 is a Skat deck No 2 by the USPCC described and dated as 1889. I have that deck in an unopened wrapper (and box) and on the wrapper, in German, the patent is registered on October 15, 1889. Although the wrapper hasn't been opened, one card was stuck in at the backside. That card is the ace of leaves and although now it says Skat Spiel Karten the ace has exactly the same design and dates as the ace from the Gaigel deck. The back design of both decks is also the same.
So I believe that the Gaigel deck was also produced by the USPCC and published under a different name. I also believe that, although it says for export, these decks were never intended to be exported, but published for the German immigrants in the US. Nice note: all text on the USPCC's box and wrapper for the Skat deck is in German. It even says "satinirt" (satin finish) on the box. One would even believe that they were really made "für export".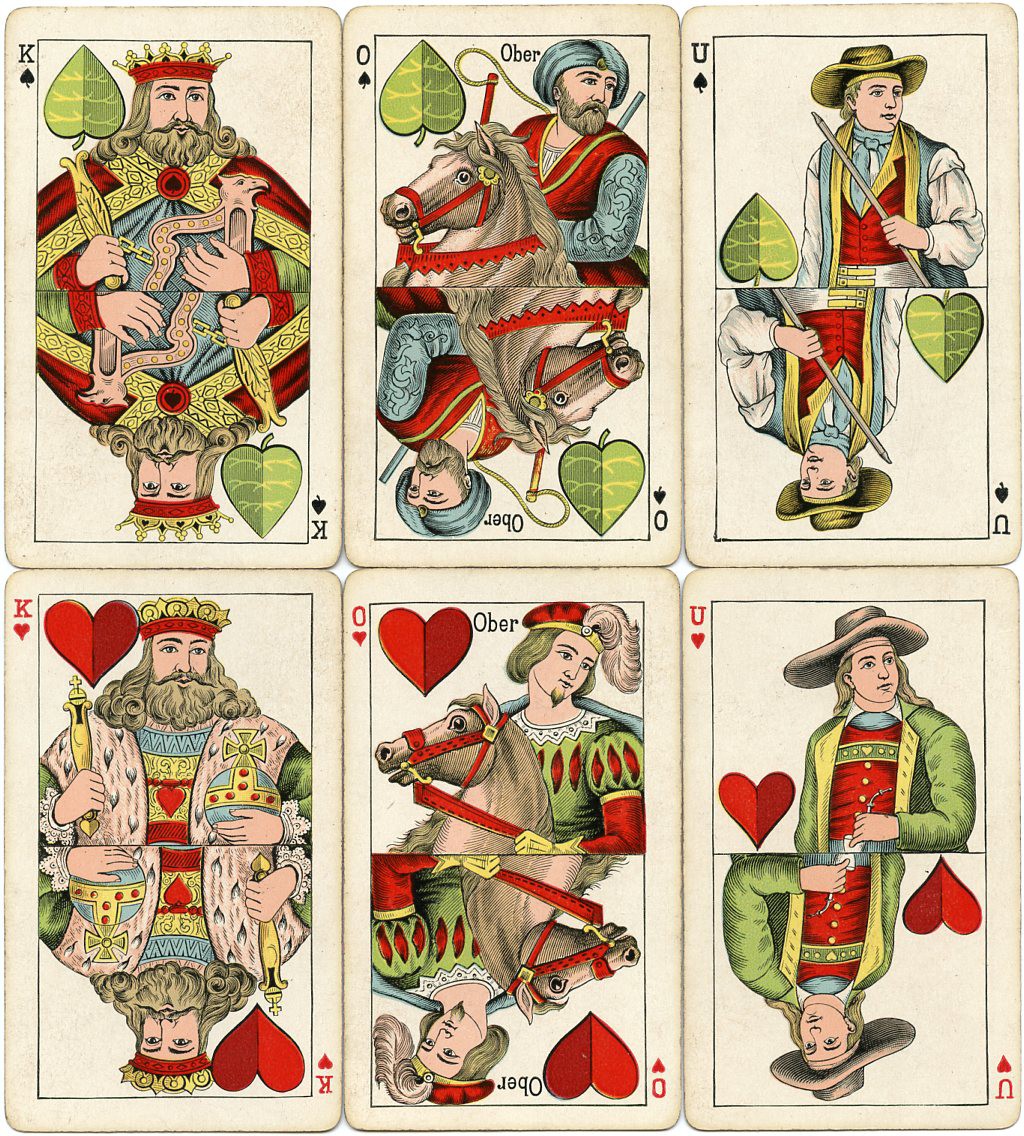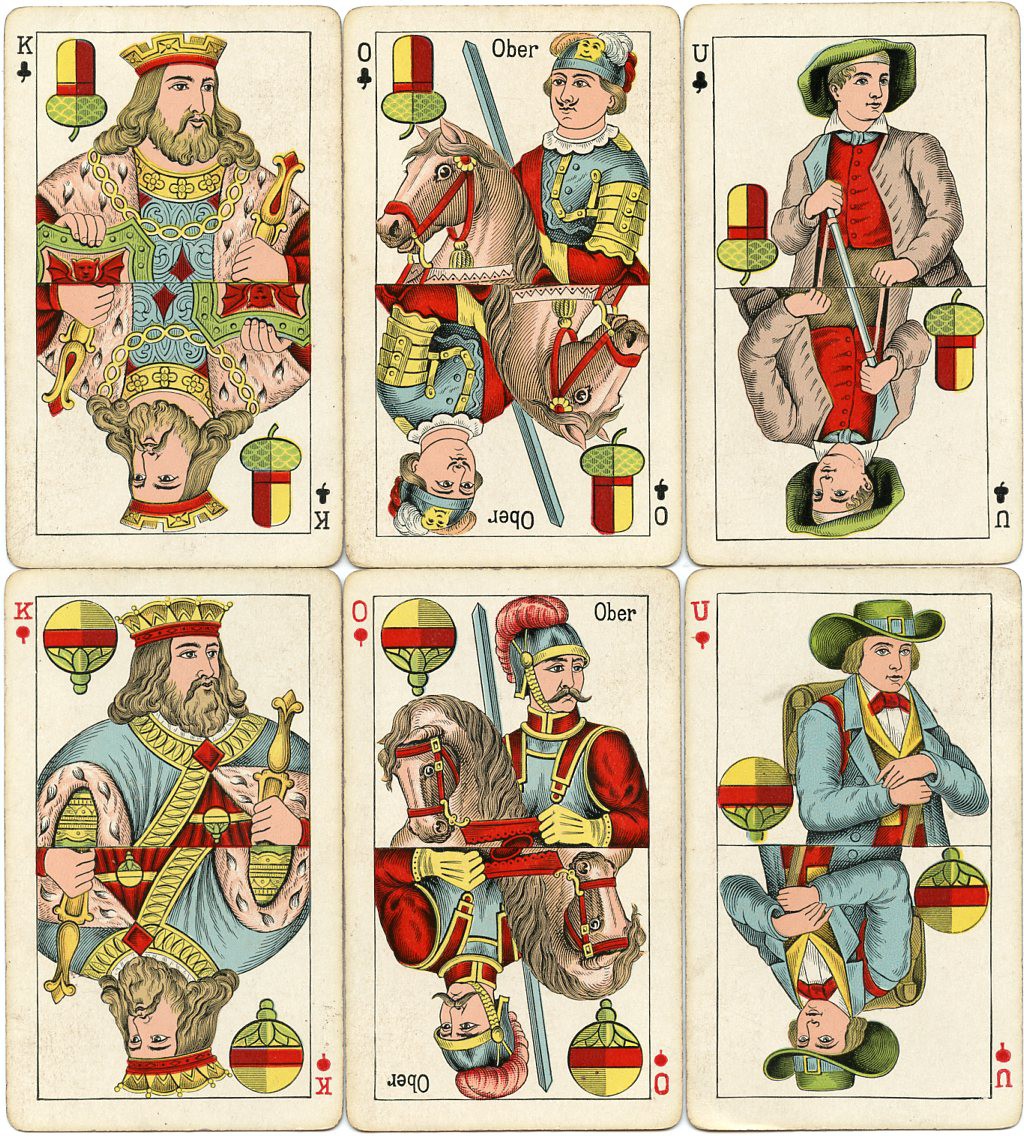 On all the aces both the American and the German Imperial flag are brotherly depicted.
The Imperial flag was in use until 1918, but I think that this brotherhood would have ended in April 1917, when the US declared war on Germany.