Januari 24
A few days ago I saw the joker in the Joker Collectors Club group and it reminded me of one of my favourite antique American decks. When I took the sheet out of the "America Old" holder, I noticed the file number: 001. It actually was the first antique American deck that we bought, on eBay in December 1998. I had become a member of eBay almost 23 years ago now, in February 1998, and had been selling European decks there and buying American ones. In those days there was only one eBay and no Paypal, so the transactions were usually done in cash dollars.
I guess the deck never ended up on the DXPO website, because in '98 that site was set up with info and pics about the Dutch Speelkaartenfabriek Nederland only. Later we were probably too busy with showing some of our newly acquired decks.
So, for today's lockdown deck: the Columbian Exposition deck by G.W. Clark from Chicago, 1893. 52 scenes from the exposition, printed in fine lithography and with an attractive, special layout. Quite unusual compared with the contemporary decks then. Not so much the small cards in the corners, but rather the names and numbers in that big, solid, 3D font.

Jiri Novotny identified the top figure on the joker as Columbus and Esther Trosow identified the bottom figure as Miss Columbia, symbol for the US before Uncle Sam came along. The back design shows a copy of the Landing of Columbus, a painting by the American artist John Vanderlyn.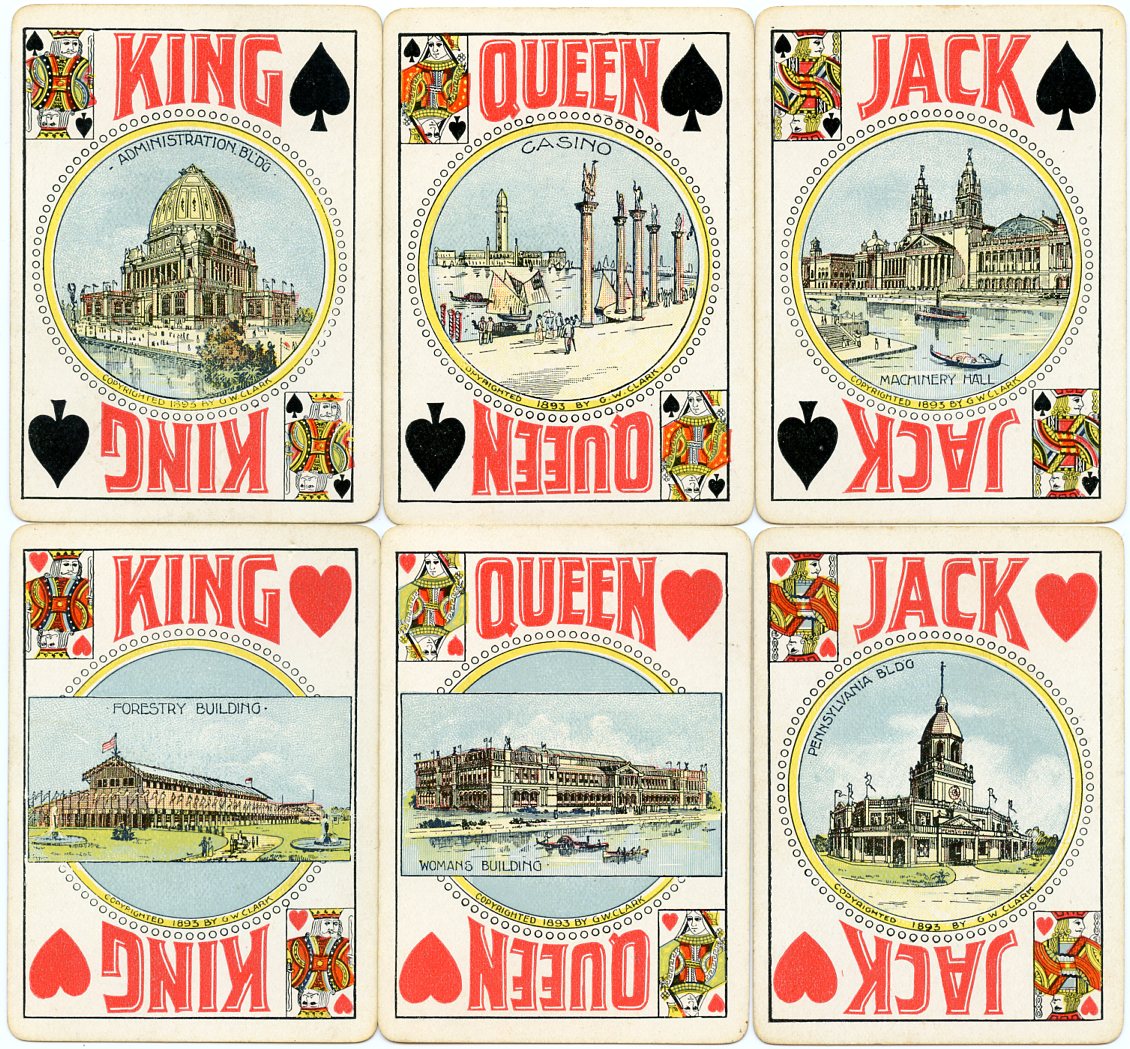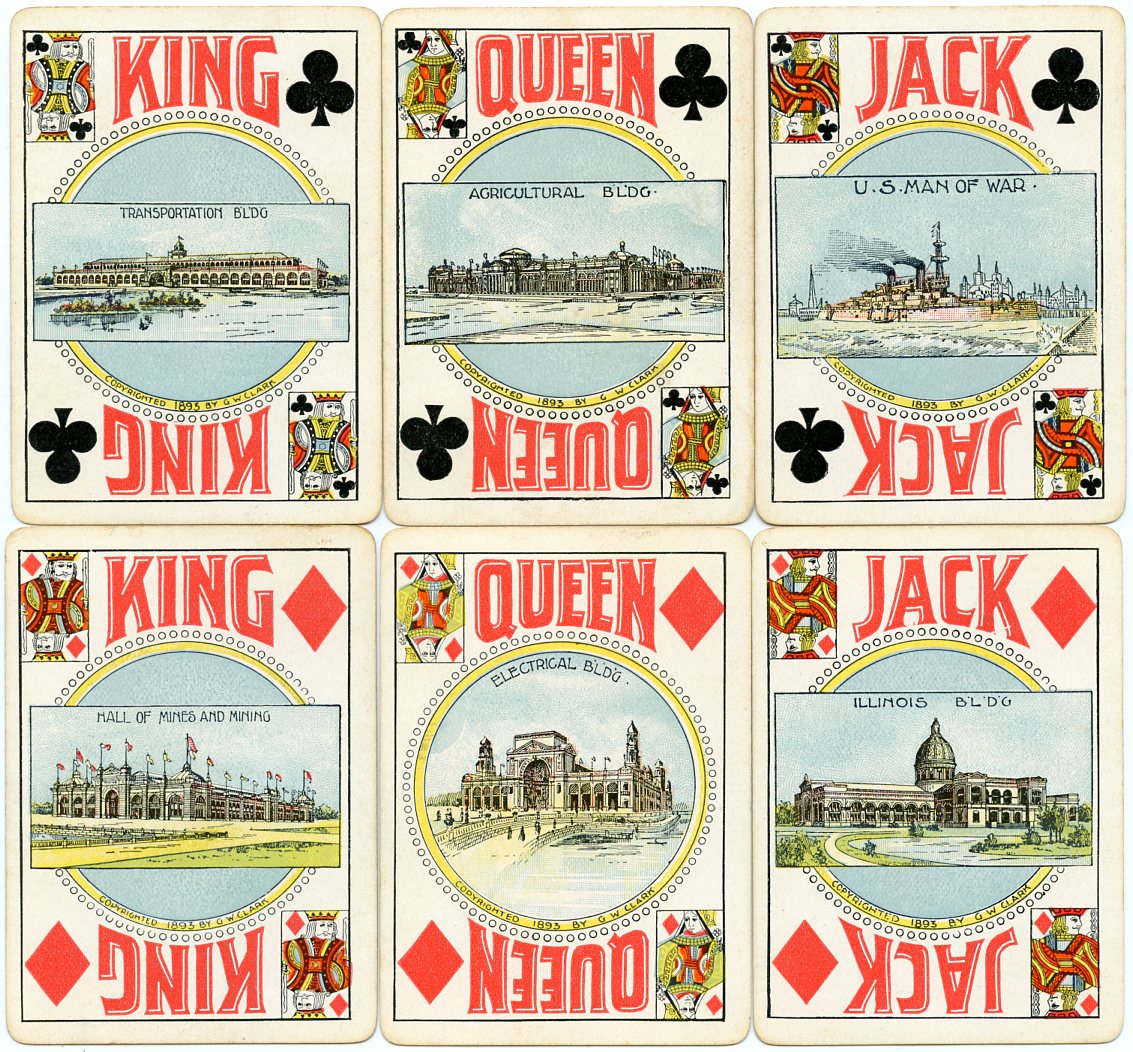 CLICK THE ACE TO SEE THE PIP CARDS OF THAT SUIT.