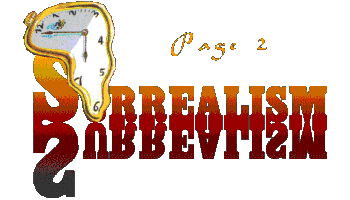 SALVADOR DALI
In the 20th century the name of Salvador DALI has been almost a synonym for surrealist art for a long time.
Several decks have been published with the artwork of Salvador Dali. This first deck was published in Paris in 1967 by Puifourcat, a famous Parisian silversmith. The first edition was immediately followed by a second one, that can only be distinguished by the extra card.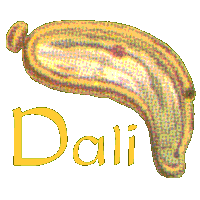 Salvador Felipe Jacinto Dalí y Domenech was born in Figueras, Catalonia, Spain on May 11th 1904 and has grown out to be one of the most important painters of the 20th century. From 1921 he studied at the Real Academia de Bellas Artes de San Fernando in Madrid until he was expelled in 1926. After a phase of cubism and metaphysical painting he joined the Surrealist group of André Breton in 1930, when he had moved to Paris to be close to the woman that he had first met in 1929, Gala. She would be his muse for the rest of his life. In 1937 he was expelled by Breton. In 1940 he fled in fear of the war to the United States. There his fame grew to worldwide proportions. After his return to Europe in 1948, he has worked from his house in Port Lligat until he died in the close-by town of Figueras on January 23rd 1989.
| | | |
| --- | --- | --- |
| One of the characteristic items that can by Dali is the soft watch. In this deck it of the Diamonds. Another feature that Jack of Diamonds: a support stick. The Kings and Queens (e.g KS, QC) are a too. Here the characteristics of the face numbers or objects that can be found in | | be found on many paintings or designs can be seen on the King and the Ace is typical for Dali can be seen on the see-through faces on some of the repeated feature in different paintings -like nose or eyes- have been made of other parts of the background too. |
The deck comes with two identical jokers

The backdesign: signatures of Dali and Gala
The deck was printed by Draeger Frčres from Paris.
-1- -2- -3- -4- -5- -6-
ARTHOME or ARCHIVES