2
At the end of the 19th century there was another fashionable collectible in France: the chocolate card, a trading card "avant la lettre". At first they came as a gift for children by chocolate makers, later other entrepreneurs , like fashion stores, followed. These collectible trading cards became very popular. They have many different designs and subjects, so it's not surprising that they can be found with a playing card theme too. Here are 2 examples:
| | |
| --- | --- |
| | All these cards were printed in chromolithography and measure about 7.5 x 12 cm. |
| Here below is a group of paper figures, also printed in chromolithography, that were probably meant to be put in a scenery. They are from ca 1900 too and are ca. 7 cm high. | |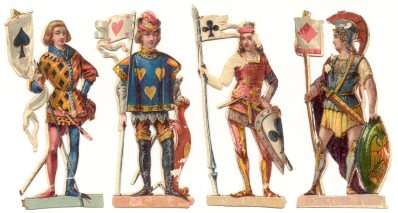 A modern collectible that is still in fashion is the telephone card. Here are a few examples from different countries: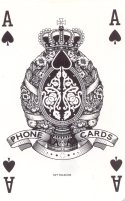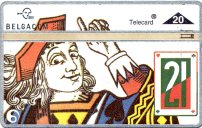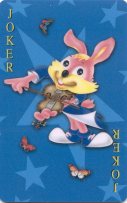 Czech Republic Belgium Japan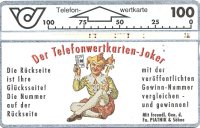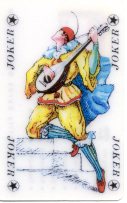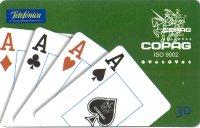 Austria Germany Brazil
A few times a year we have a stall ourselves at a collectors fair and there's always time to walk around yourself and see what other collectibles are offered. And we are often amazed what a question like "do you have anything with playing cards on it" will bring to the table. It seems that anything that is a popular collectible (stamps, matchbox covers, cigar bands or flippo's) will have a version with a playing card theme. There are some more examples of that on the next page.........

---
---