Februari 8
Today's deck took some more scanning again, but it's worth to finally be put on the DXPO site after this lockdown series here has been made into a separate Xpo there.
It's a souvenir deck for the Columbian Exposition in Chicago, printed by the Winters Art Litho Co. from Chicago and published by the World's Fair Souvenir Card Co. in 1893. SX7 in Hochman.
The courts have a repeated series of 3 designs. On each is a portrait in two corners. Ferdinand and Isabella of Spain are on the K's and Q's and Columbus on the J's. All other cards have a different illustration with a scene from the exposition. The cards have solid gold edges.
One question: does anyone have a box that at the bottom right shows the name of the person who has applied for the copyright and patent?

Dave Seaney:
Hi Joop, just posted an article on Winters Art Litho and this box - patented by H.C. Frink. Most boxes have the name hidden like yours, but he found a picture of one with a different layout and the name intact.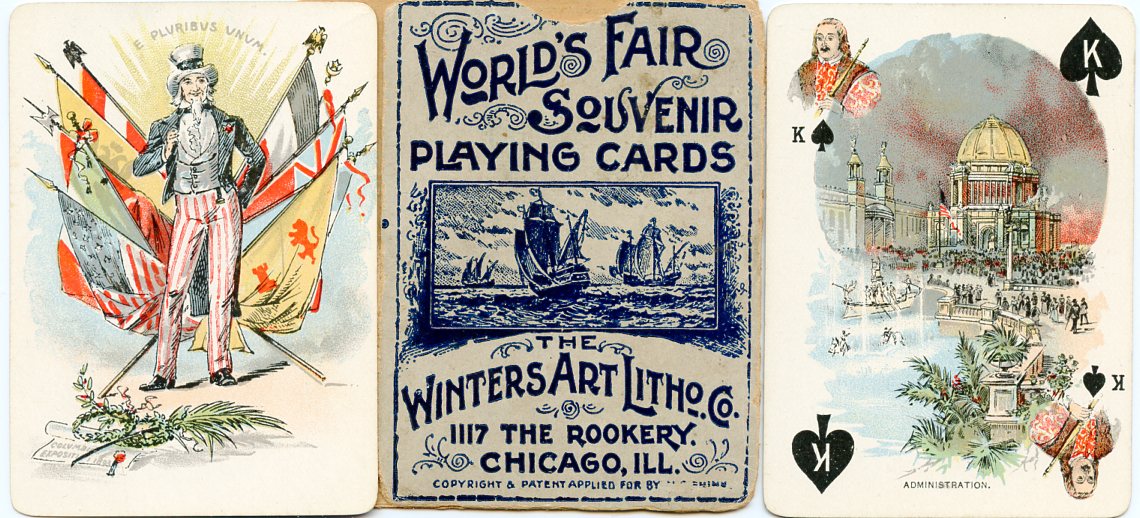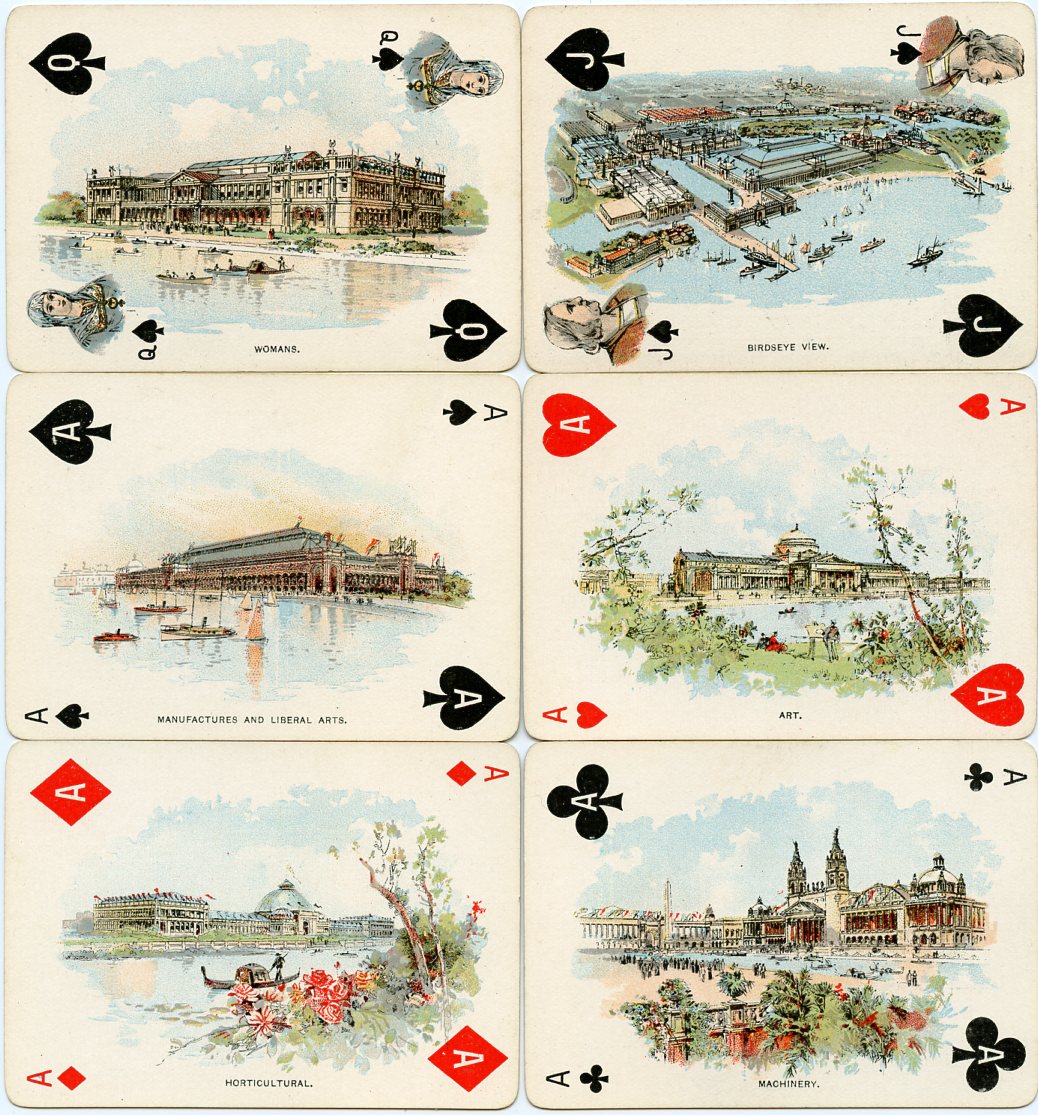 CLICK THE ACE TO SEE THE PIP CARDS OF THAT SUIT.