Januari 29
A little late, but that's because today's lockdown deck took a little longer to scan. It's an American transformation deck, that was printed by the USPCC and published as Vanity Fair in 1895. As mentioned in the Hochman (T11) the courts have been designed in the feeling of the Harlequin deck by Tiffany & Co from 1879. If you want to check that for yourself, the Harlequin deck was our Deck of the Month in April 2017. See: deck-month-17 and press 04.
For now……. enjoy this one.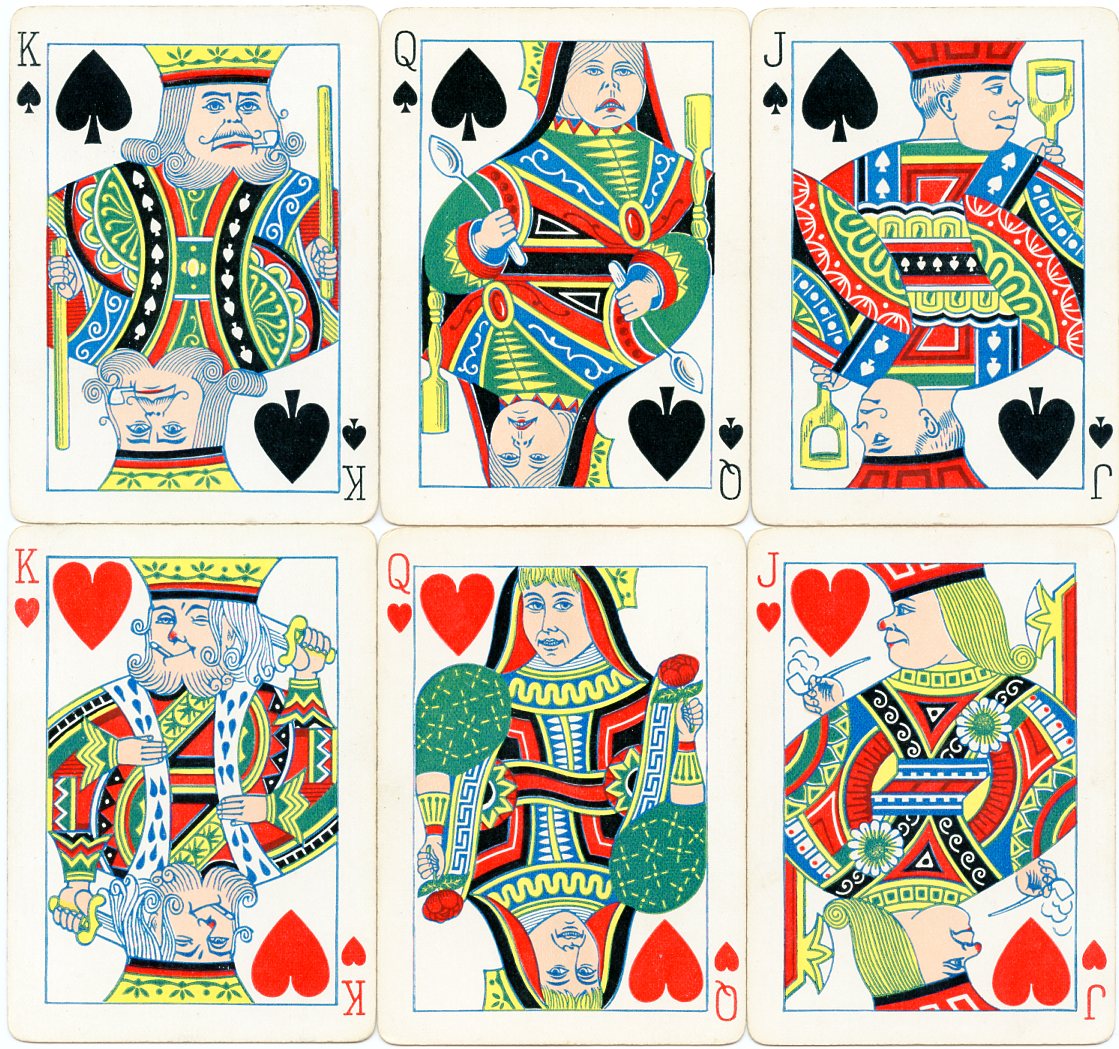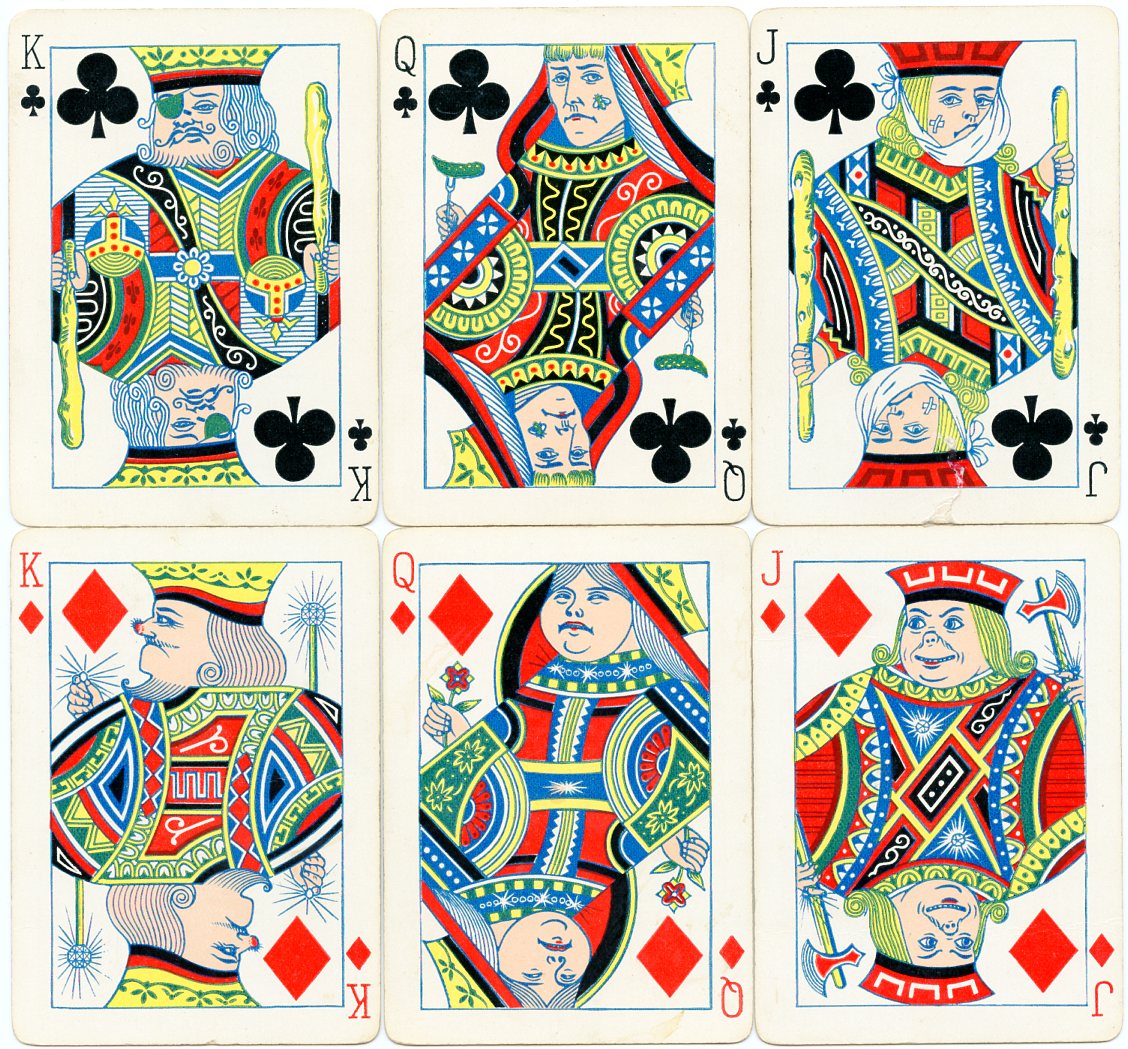 CLICK ONE OF THE ACES HERE BELOW TO SEE THE PIP CARDS OF THAT SUIT.