HANAFUDA

-7-
THE COMPLETE SET
The deck comes in a handmade box in the same material as the handmade carton folder in Japanese style.

The folder contains 2 coloured sheets and 7 strip sheets with information about the cards, the game, the points etc.

The first coloured sheet is numbered, stamp-signed and shows the name of the artist on the bottom, together with the registration number of the game. It'is glued to the inside of the carton folder and shows all the cards.
The second coloured sheet shows the different special card combinations and their points.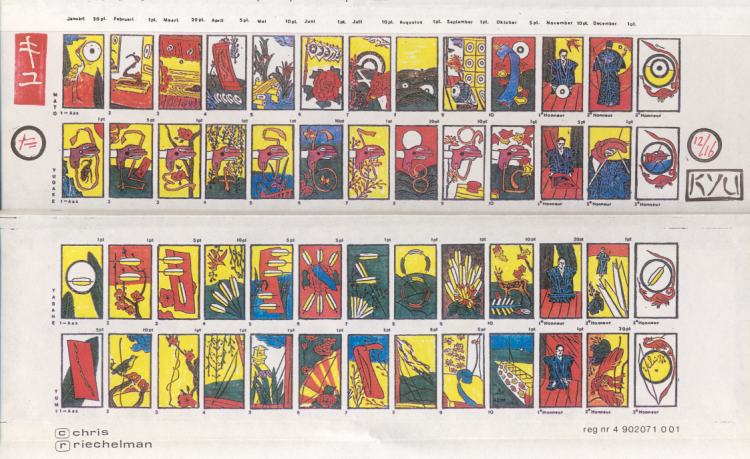 The months and their cards are shown from left to right. The first column shows January, the 12th December and the last column the extra suit of the Red Dragons. The 4 rows -from top to bottom- show the 4 suits for other games: targets, gloves, arrows and bows. All are linked to the art of archery.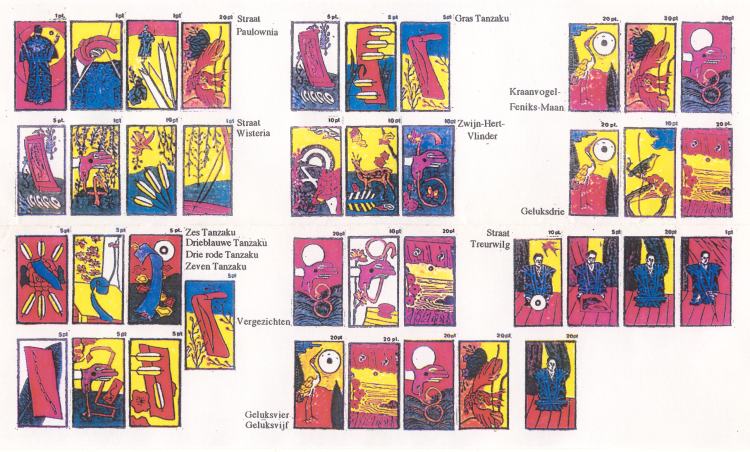 Above are the special combinations. Their points can be found on two of the strip sheets that are in the folder (see here below). All the sheets are cut in a size, similar to that of the Japanese poem strips, the "Tanzaku".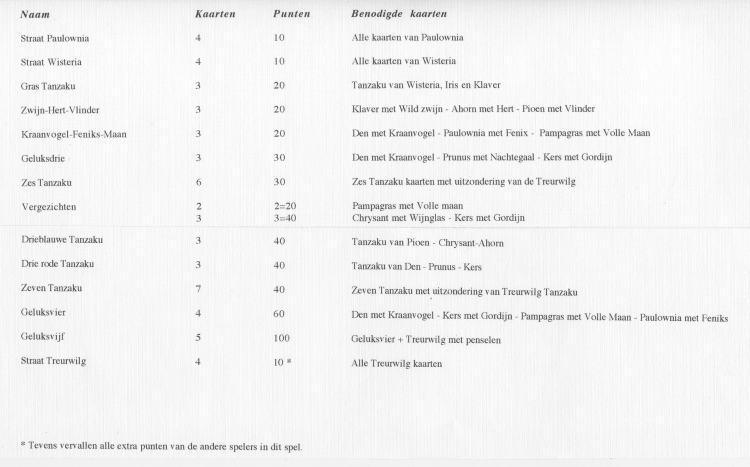 There are 5 more strip sheets in the set: 3 with rules for the Hanafuda game and 2 with the name and points of the individual cards per month. All texts are in Dutch.