-THE FRENCH & THE SEA-
-10-
At this point we must confess that our own relation with the sea is not the best: out on open sea Miriam gets sick and Joop gets bored. So, unless absolutely necessary, you won't find us on the water.
But for those who love the sound of sails, flapping in the wind, here's a deck that shows different sailing ships. These are not only French build ships, but the deck also shows the Irish Hooker, the Dutch Skutsje and a Scandinavian Jekt (yacht).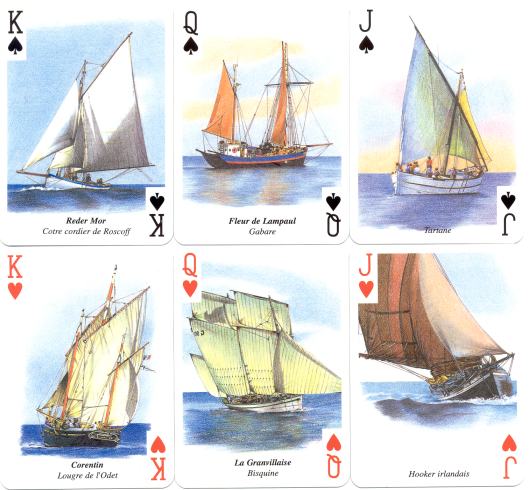 The deck was printed by Grimaud and published in 2000 with the poetic title "Voiles d'Autrefois" (Sails from the old days).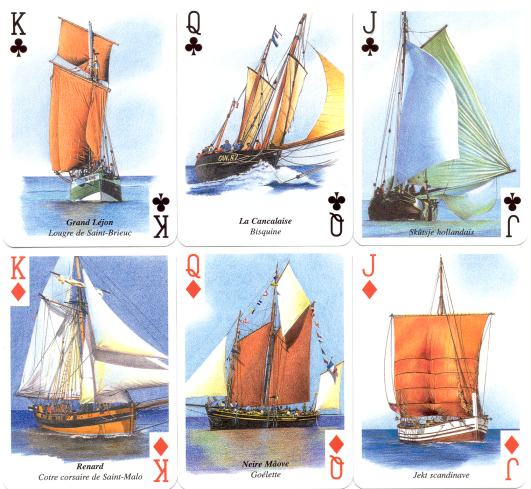 The realistic and detailed illustrations were done by Yannick Pennanguer.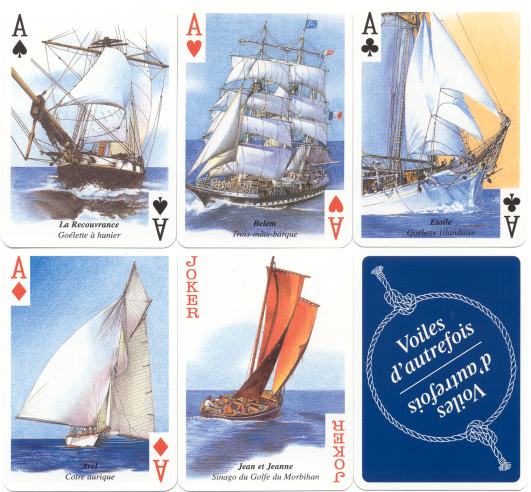 A new edition of this deck will be published as "Vieux Gréements" by Editions Face&Dos during the Brest 2004 marine festival between 11/7 and 17/7/2004. This new edition will have changes in the denominations of the cards and new indicators.
A preview from Pascal Pette........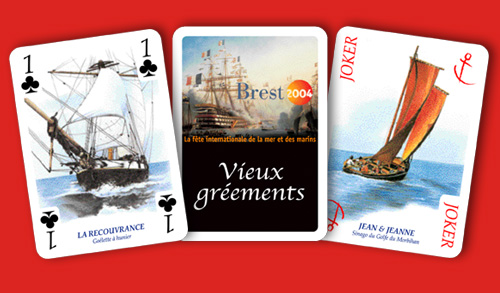 -0- -1- -2- -3- -4- -5- -6- -7- -8- -9- -11- -12- -13- -14-
XPOHOME