April 16
Today the date of April 28 was questioned by the government and a prolongation of the lockdown was suggested, maybe even until mid May. That couldn't be foreseen when I started this series. Oh well, I'll just have to go through folders and pick a deck for another 4 weeks.
Today's deck was printed in colour lithography by C.L. Wüst. It was published as Schwerter-Karte, with a Saxon pattern, around 1900, according to Paul Symons in his catalogue. The tax stamp of the Daus of hearts was placed upside down, but has the old eagle. According to Endebrock it was in use "from 1879-1888 (and later)". Wüst has produced other regional German patterns, but this edition is quite different with the pink decorative border around the images. When I will put this sere on my site, I will add the pip cards too. Didn't have time to look for the box tonight.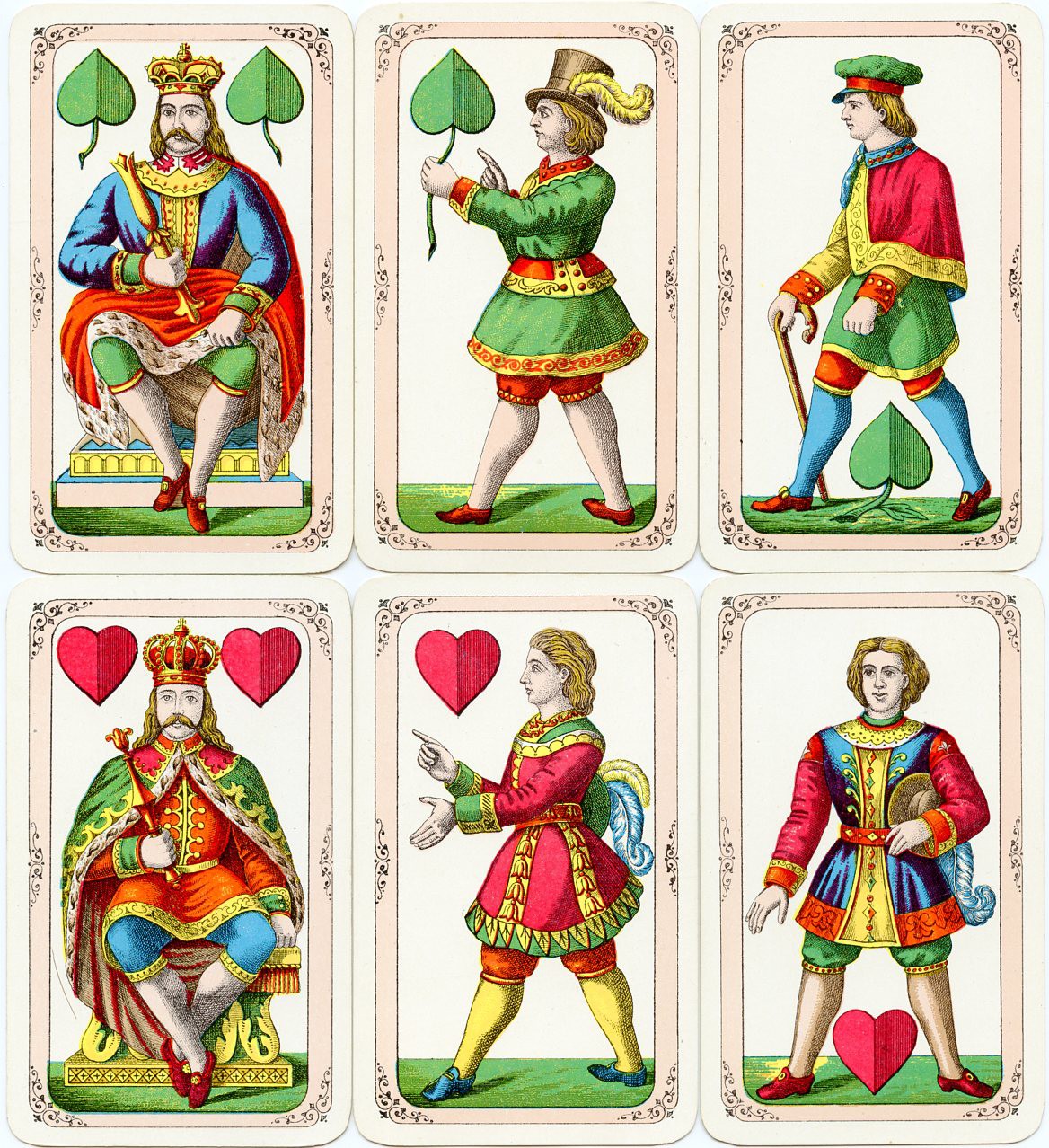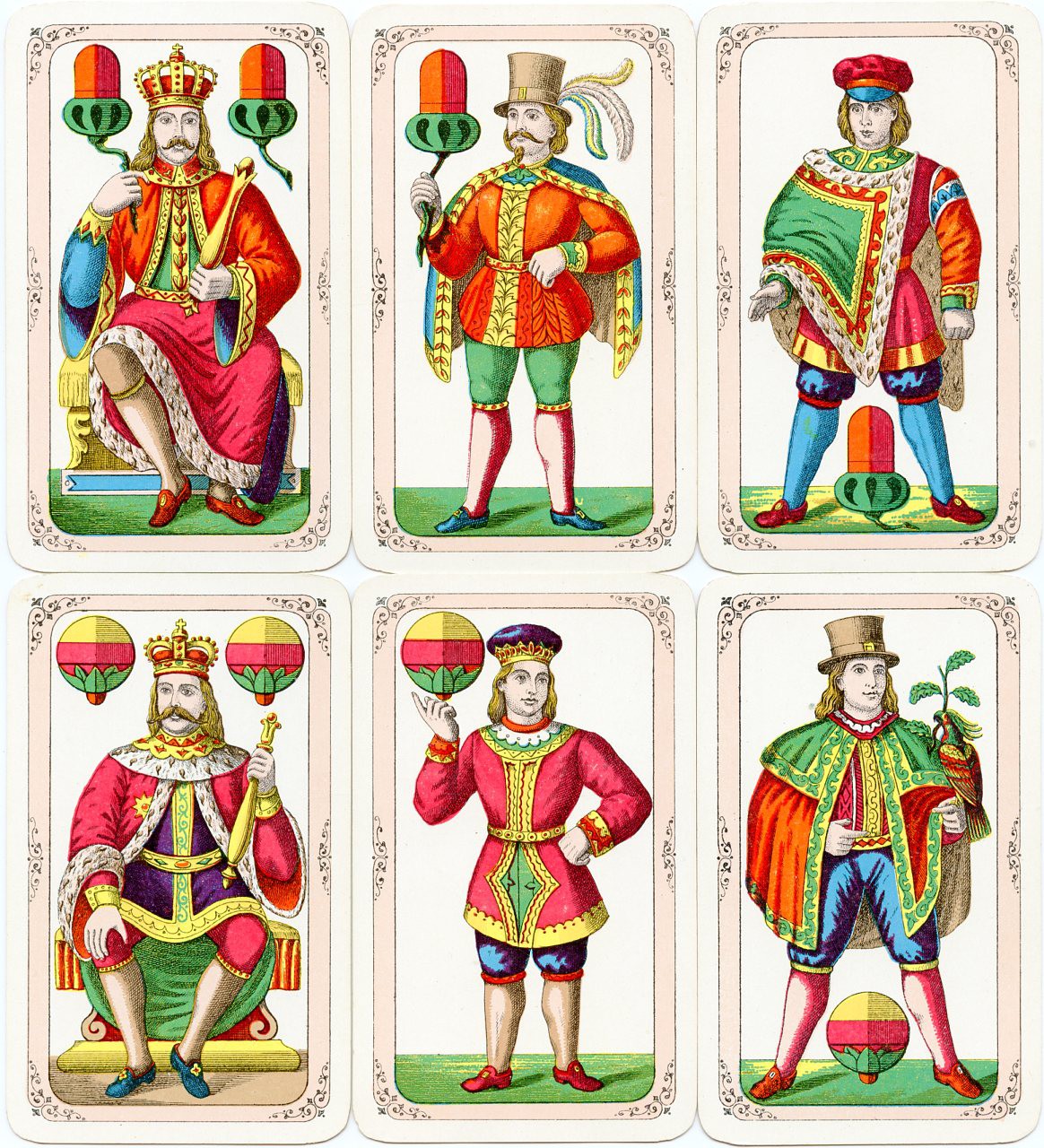 CLICK ANY ACE TO SEE ALL THE PIPS.