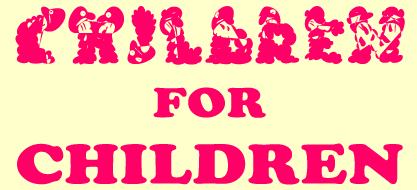 1
B. DONDORF PATIENCE No. 25
(2nd edition; size: 37 by 55 mm.)
The deck was published as "Kinder-Spielkarten", but also as "Cartes pour Enfants" or "Patience-Karten Nr. 25" (Braun, vol.4, BD 1870/2) between 1870 and 1915. The first edition had different illustrations on the aces, square corners and a different back design than the deck shown here below, that comes from the second version, which was made between 1880 and 1910. This specific deck was made between 1906 and 1910. From 1906 on the Dondorf company was a "G.m.b.H" and this was added to the notation on the Jack of Clubs. The deck was printed in chromolithography and consists of 52 cards. No joker was ever issued with the Patience No. 25 decks.
The children on the Kings are dressed up like royalty. They hold the insignia and wear a crown, but they also clearly wear fake beards and mustaches. The most obvious difference in hair colour is on the King of Hearts. Still, their facial features remain those of a child.

Although dressed up like little ladies, the Queens show what little girls did -or were supposed to do- in those days. They play with dolls, read a book and dream of love.

The Jacks of the black suits play soldier, but their arms are clearly training versions. The Jacks in the red suits are playing with their pets.

The Aces are illustrated with toddlers and young boys.
The notation of the firm's location as Franckfort s/M is in French (s = sur). As the deck has also been published as "Cartes pour Enfants", it is likely that the deck has been used for export to France too. It wasn't until 1910 that the notation was changed to "Frankfurt a/M".