PLAYING CARDS on ICELAND
"Islenska Vitafelagið"
This deck was published by the Icelandic Lighthouse Society. The deck was printed in Poland and consists of 52 cards and 3 similar jokers/extra cards. Each card has a different picture. Most of them show Icelandic scenes, but all the lighthouses in Iceland are shown too.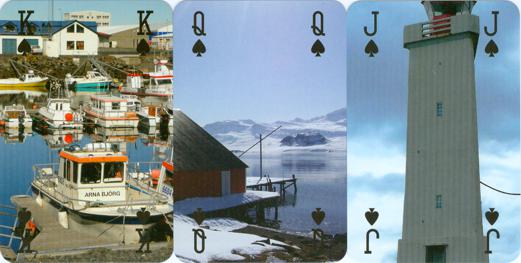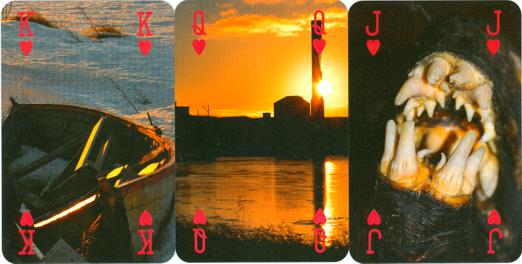 CLICK THE ACES TO SEE THE PIPS PER SUIT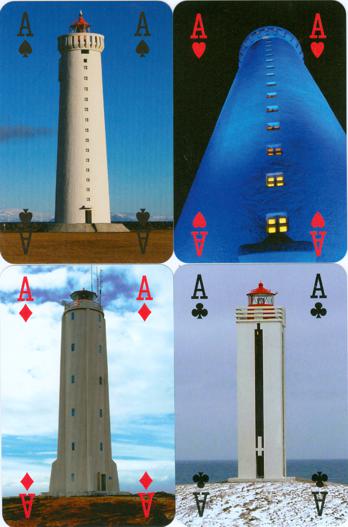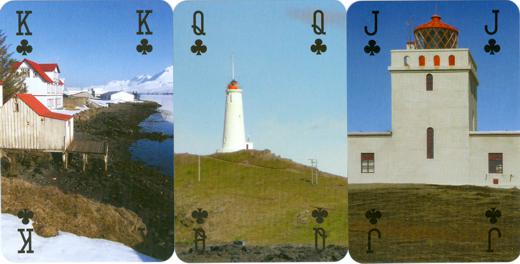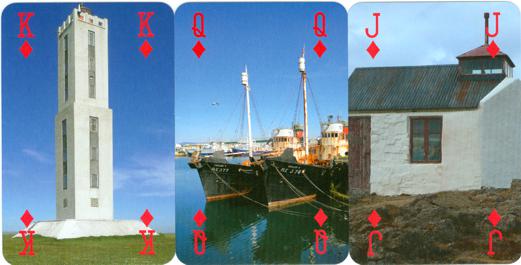 "Joker" is also extra card with list of names (photographers?) and back design.