PLAYING CARDS on ICELAND
"Laxaflugur"
(Salmon Flies)
This deck was published by Laxakort from Reykjavik, probably in the 1990's. The deck consists of 52 cards, 2 jokers and 1 extra card. There are 54 different photo's (or drawings, difficult to say) in the deck and they all show a differently named salmon flie. Never knew that salmons had such a wide range in taste! But maybe they'll bite in anything that moves.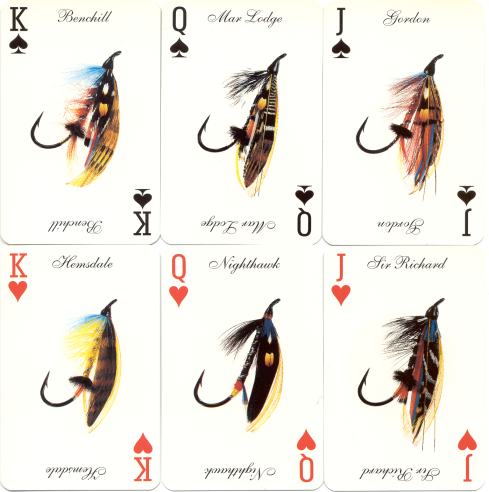 CLICK THE ACES TO SEE THE NUMBERCARDS PER SUIT.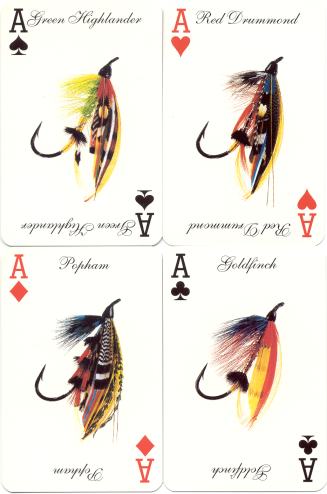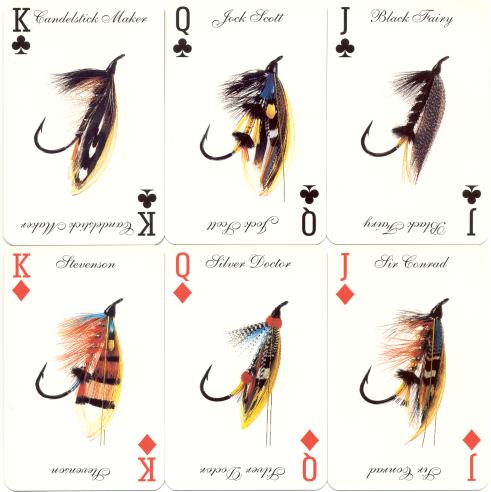 There are two identical jokers.