PLAYING CARDS on ICELAND
"Islensku Landslagsspilin"
(Icelandic landscapes deck)
The deck was published by M.A. Eriksson from Kópavogur, Iceland, in 1998. It was probably printed by Carta Mundi and consists of 52 cards, 2 jokers and 1 extra card. The pictures were taken by Guđmund Ingólfsson. The deck has English indices, but all captions are in Icelandic.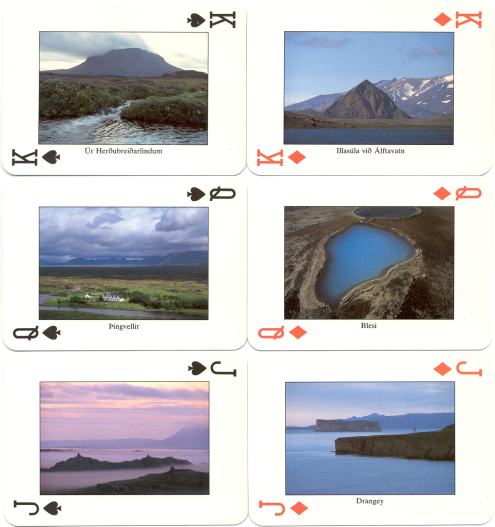 Enjoy the nature of Iceland and its phenomena.........................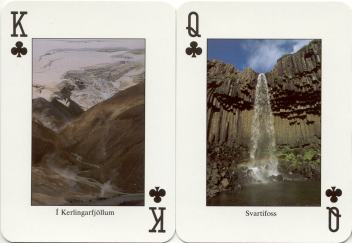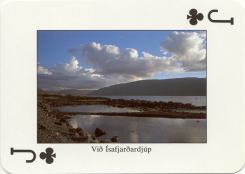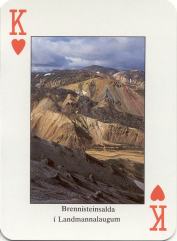 The backdesign shows an initial from Jónsbók, a scripture from the beginning of the 14th century, that is kept at the Arni Magnússon Institute in Iceland.