PLAYING CARDS on ICELAND
"Askja Med Tvennum Spillum"
This deck was published by the Hapdrætti Sibs from Iceland in 1997. The deck was probably printed by Carta Mundi from Turnhout, Belgium, and consists of 52 cards 2 jokers and 1 extra card.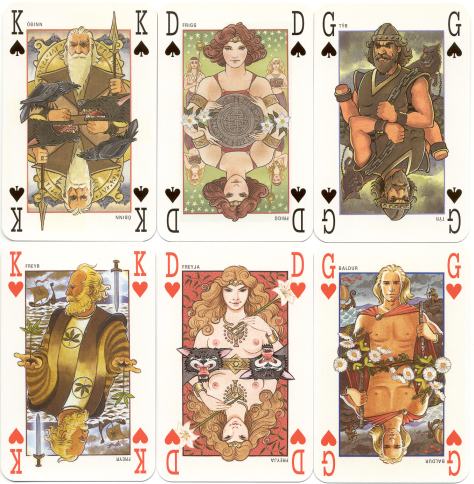 The deck was illustrated by Brian Pilkington and the courts, aces and jokers show the old Nordic Gods, Godesses and heroes. Icelandic indices and the names of the depicted ones are in Icelandic too. Our knowledge of the Nordic Mythology and Gods is limited, but there are a few to recognize, like the thundergod Thor on the Jack of Spades. As Queen of Hearts there's Freyja, to who's name we still owe our Fri-day.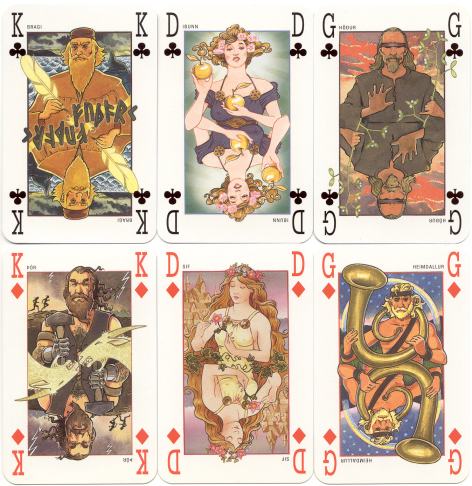 Only the Ace of Spades is embellished and the Ace of Hearts mentions Sibs, the other aces are plain.