August 2021
| | |
| --- | --- |
| | Finally a meeting/bourse of playing card collectors again. The Joker Collectors Club from Hasselt, Belgium, was the first this year on August 29. The tables mostly had books with jokers and backs. A few collectors had brought some decks too, but it was nice to be able to talk face to face with them again. Although my playing card wallet was well filled, I only bought 3 decks, one just to have a joker of the month and 2 decks for selling on. The deck here was found elsewhere. |

Karl Gerich (1956 - 2016) was an artist from Bath (UK), who mastered the complete process of making a deck of cards. He designed, etched, printed and coloured the decks by hand. He also did the cutting and made boxes by hand too. He was active between 1980 and 1998 and his oeuvre consists of 35 decks. This is one of the few decks that were designed by his partner, Georgina Harvey. Karl did the production. The deck was published as Victoria Playing Cards (deck nr. 29) under the name of Victoria Playing Cards Co. They traded under that name between May 1989 until December 1990. Before and after that period Karl traded under his own name. This concise info came from the WOPC site, where there's much more to read and see about this artist and his production. Click HERE if you're interested.
Each Karl Gerich deck is considered as collectable, because they were published in small editions. So I'm happy to have found an original one. Until now I only had the 2019 reproduction of the Beautiful Bath deck by the EPCS and Miriam had a number of single jokers from different decks in her collection. CLICK and see.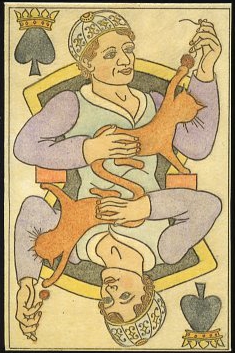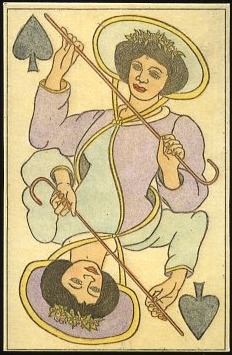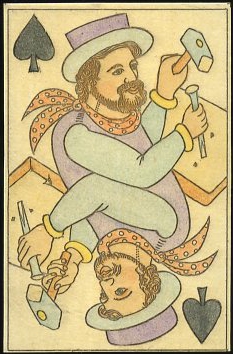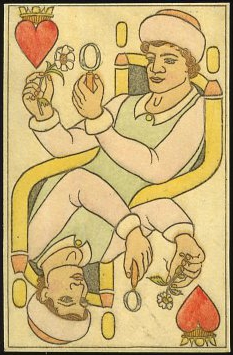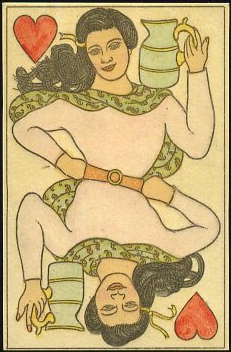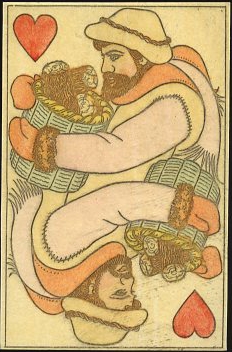 The aces are plain, except for the Ace of Spades, which almost functions as a title card too. It mentions name, number and date of the deck,
but also the names of the designer and printer, and it shows Gerich's distinctive Star and Moon logo and the 2 tigers ("Los Dos Tigres").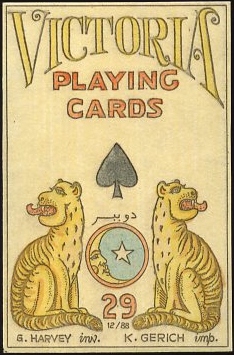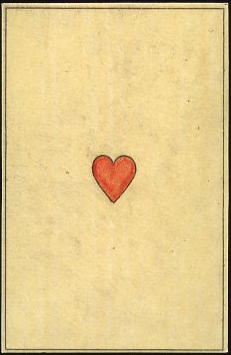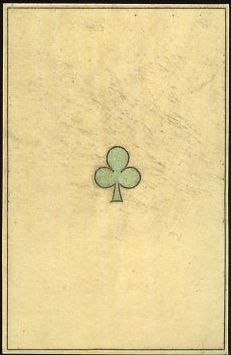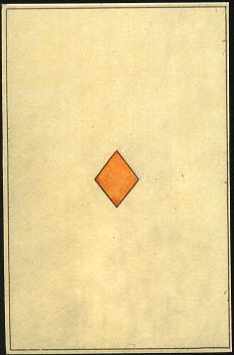 It could be seen as a four-colour deck with green clubs and slightly lighter red diamonds.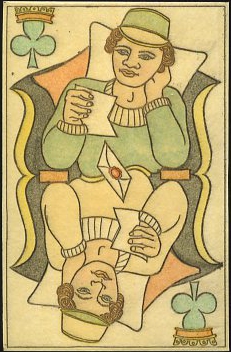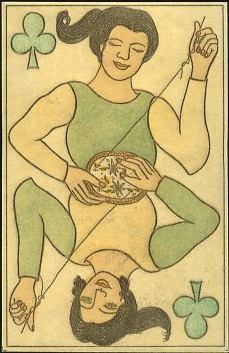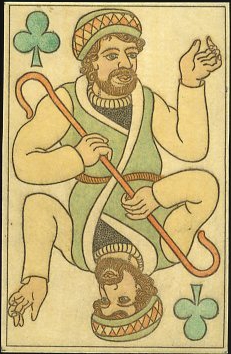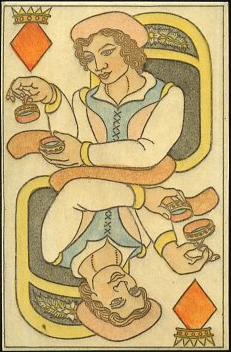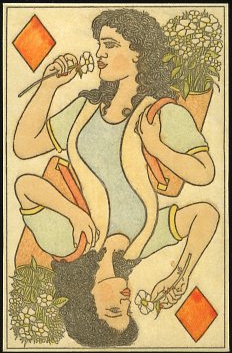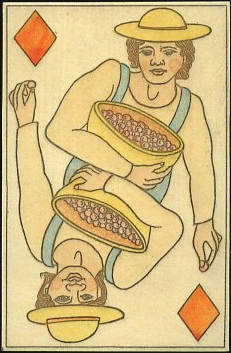 That difference is more obvious on the 3's, 5's, 7's, 8's, 9's and 10's, where the pips in the middle row are coloured differently in each suit.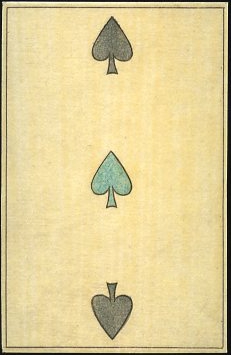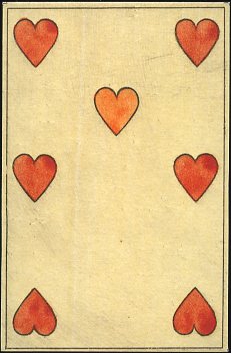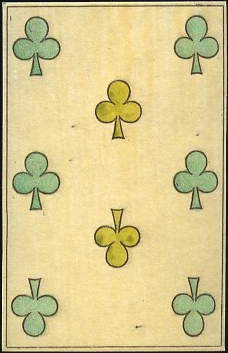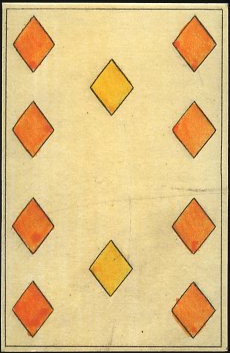 The deck consists of 52 cards and 1 joker.
It comes in a 2-piece gold coloured box, with the title card glued on top, probably hand made by Karl too.