June 2021
| | |
| --- | --- |
| | The deck arrived early this month. I had bought it on the French eBay, but as I had a short vacation planned to France at the end of the month I hoped that I would find a more interesting deck. Even though I spent almost a day with Jean-Pierre G. and his family in the Burgundy region and he showed me many decks of cards, I only found a few for trading and one deck for myself. I went on to Valence and Avignon by the "routes nationales" hoping to find antique or brocante shops. There were a few, but none of them had any playing cards. But it was nice to be able to travel again. |
So this month a deck, of which the pattern is not unknown to me. In fact similar looking decks have been shown in this xpo before. I've looked at a few pattern sheets at the IPCS site and none fully describe this deck. There are some similarities to the XP 5a pattern (IPCS sheet 73) or the "cartes parisiennes" by the makers from Turnhout (Belgium), but there are some main differences too, like the KH not holding a shield here. The IPCS qualified the pattern as "no recommended name". Miriam and I used to call it the pattern with the veiled ladies. Apparently it was popular roughly between 1870 and 1900 and different manufacturers published similar looking decks. You may want to see our Deck of the Month in May 2015. It's the earliest version in our collection.
This deck here was made by C.L. Wüst and probably published some time between 1880 and 1900. The JC carries the Wüst star logo. The deck probably came from a bezique game, as there are only 32 cards (A, K, Q, J and 7-10 per suit).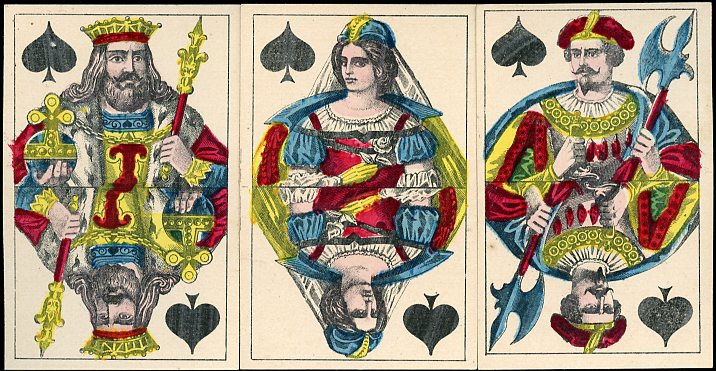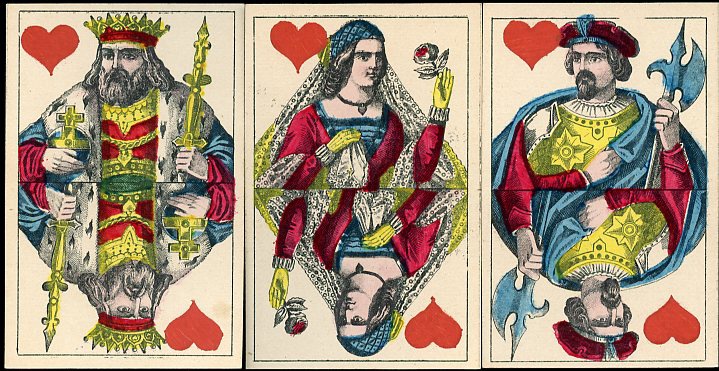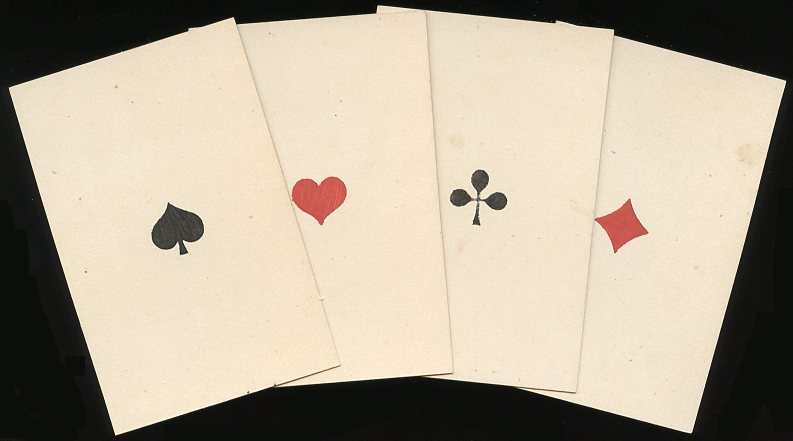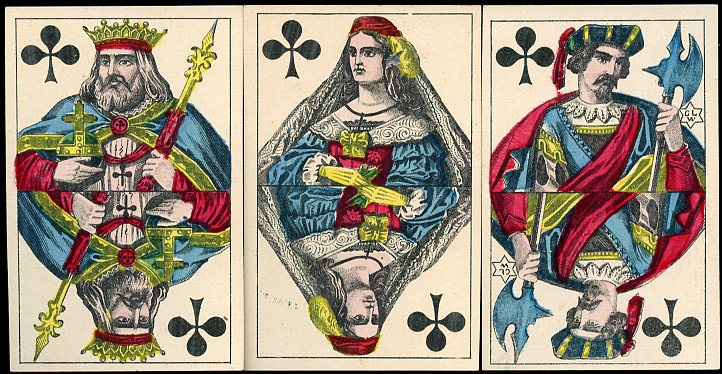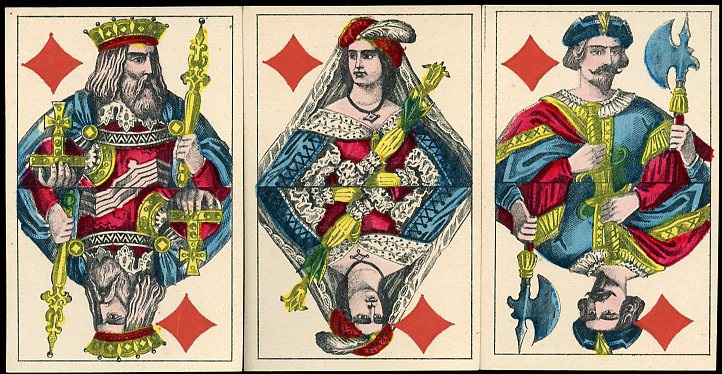 The deck consists of 32 cards.