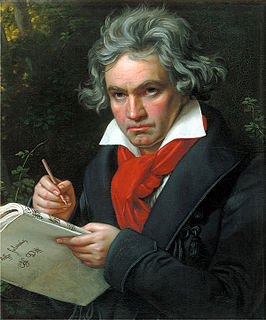 Ludwig von Beethoven was a German musician, composer and director, who lived from 1770 to 1827.
The used image is obviously a copy of the portrait by Joseph Karl Stieler from 1820.
Thüringen is a German state in the heart of the country. The state was created in 1920, when 7 small former monarchies were united.