May 2008
This month a good number of new decks could be added to our collection. In the beginning of the month the weather was great and there was a large open-air market in Utrecht. It's always nice to wonder around there when the sun is shining. Miriam had her birthday to celebrate, so some friends brought along a deck of cards for her too. And of course a deck and 2 jokers were also a part of Joop's gifts. So even before the BEJC meeting in Brussels there was already a good number of decks to choose from.
This month's deck was already announced a couple of months ago. but we didn't get to see the final result until the 25th of May, when the BEJC celebrated their 20th anniversary in Brussels and presented their 4th lustrum deck. Just like their second lustrum deck it was designed and drawn by Yvette Cleuter and published in a limited edition of 400 numbered copies.

This time Yvette Cleuter attended the meeting and she signed the decks for the members. Of course we asked her to add an extra "pour Joop & Miriam" on our Ace of Spades, so we can add this deck to our growing sub-collection of artist signed decks.

We decided to reward Yvette for this by making it "Deck of the Month".

Yvette Cleuter signing our ace.
Obviously the topic of this deck is "butterflies" and each of the courts, aces and jokers shows a drawing in which a butterfly is depicted.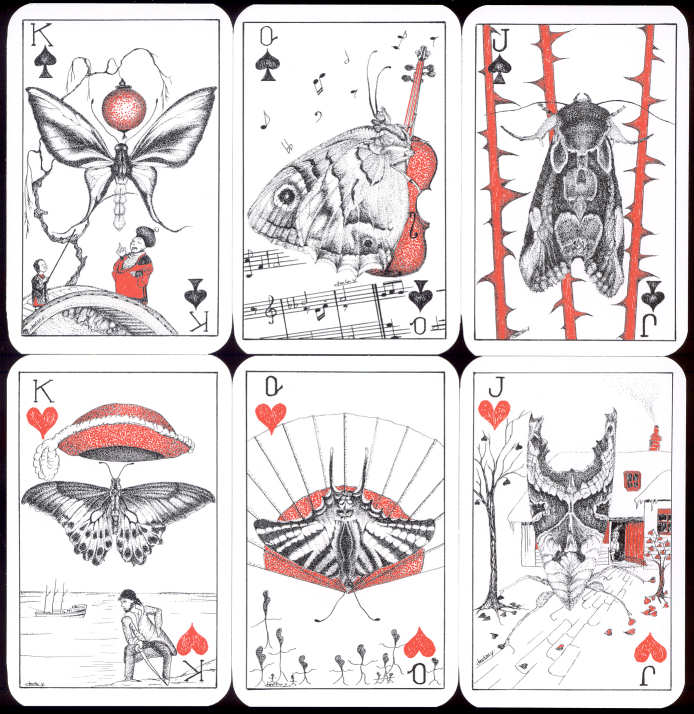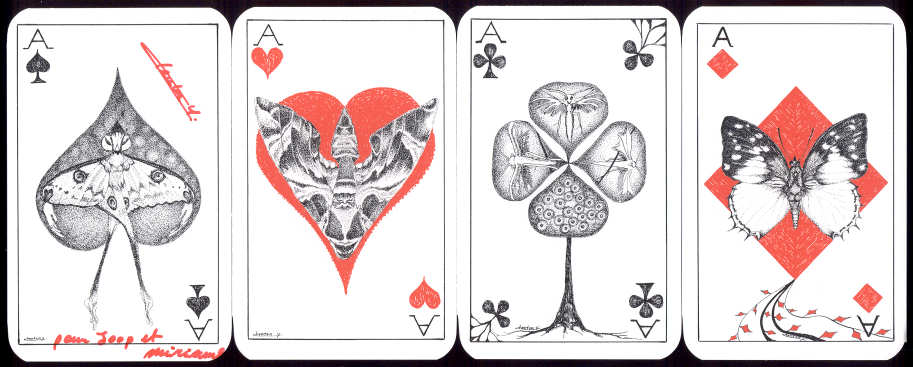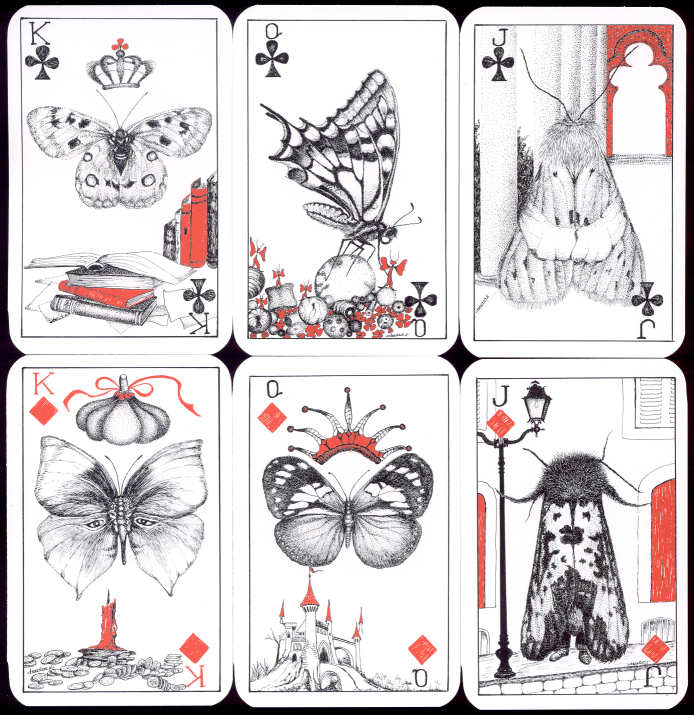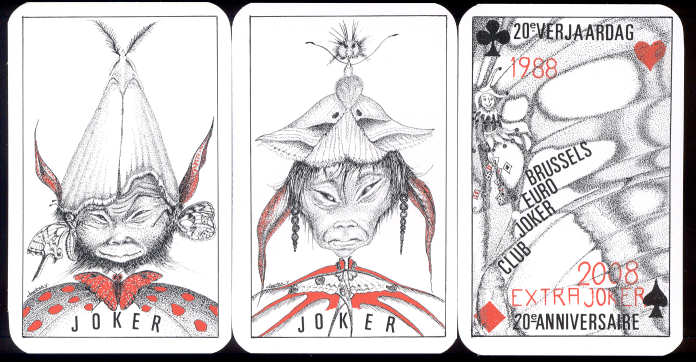 The deck consists of 52 cards, 2 jokers, 1 extra joker and one numbered card. The backdesign shows the peeing little boy that Brussels is famous for.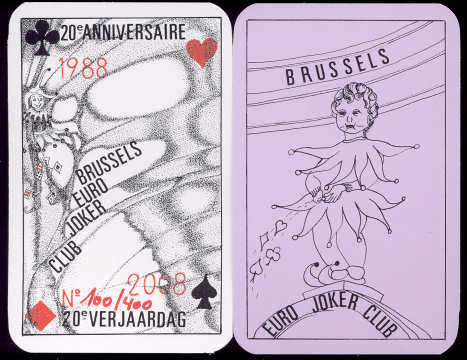 The numbercards have been specially designed too.