ČEDOK - INTERHOTEL #2
The deck was printed by the Obchodni Tiskárny Kolin N.P. from Prague and published by the Čedok - Interhotel combination in 1967.
It consists of 52 cards, 2 (identical) jokers and an extra card with a list of different Interhotels.
Each of the pips has a small illustration, so it's worth clicking an ace to see them.
They also have the name of a bar, restaurant, hotel, camping or wine bar.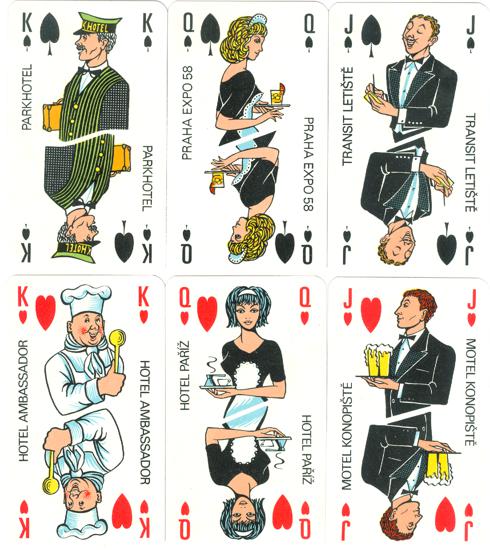 CLICK ANY OF THE ACES TO SEE ALL THE PIPS.....