---
(SN21)
SMIT
---
Made in 1933 in a version of 52 cards, measuring 59 - 88 mm.

Published by J.K. Smit & Zonen, diamond sellers in Amsterdam.

The deck was designed by an artist that used the alias "Albert Hahn Jr.", but whose actual name was Dijkman (1894-1953). Albert Hahn was a famous Dutch illustrator and designer between WW1 and WW2.

"Albert Hahn Jr." also designed the rare Heineken deck (SN24)
---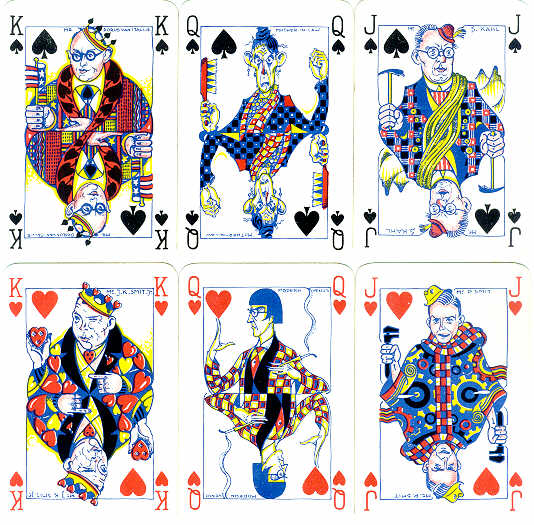 ---
The Kings and Jacks represent employees of the firm. The Queens are fantasy figures.
---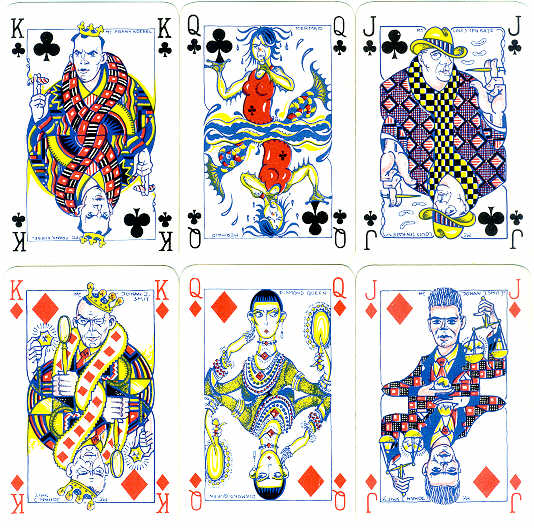 ---
The aces show the company's different products for the diamand industry.
---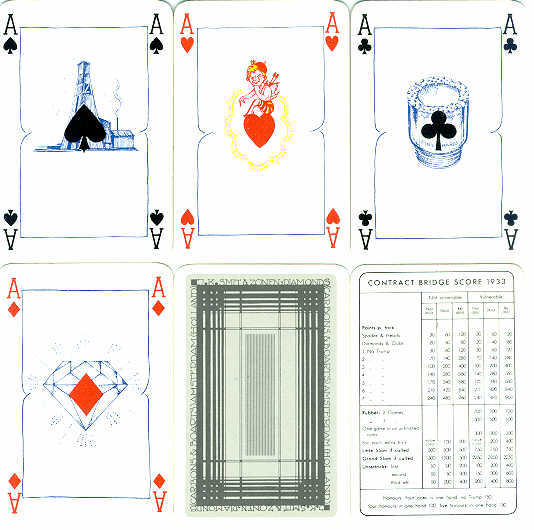 ---
The box was made in the USA and has "box made in USA - Cards made in Holland" printed on it. Another version has "Made in Holland. The Dutch Playingcard Manufactory Amsterdam" printed on the box. In 1933 5000 decks were delivered. Maybe more on a later date.
---
ART&CARDS.......Deck SN24
---