DXPO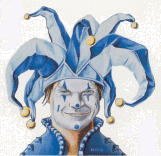 "Does his nose itch?"
---
-1-
That was the first reaction of the 7 year old daughter, when she studied the joker, that her mother had put aside for herself at our stall at the collectors fair in Utrecht.
Although it may look like it, the gesture is in fact a little tap to one side of the nose and in the Germanic countries that was once a way to indicate that whatever was said, staged or seen was supposed to be understood in a humorous way, as a joke. So it's not a surprise that we see this gesture mainly depicted on (older) German jokers.
There are a few different German cardmakers that have used this gesture for their jokers.
The jokers shown here on this page are all original designed jokers by Bernard Dondorf from Frankfurt, Germany. They were used from ca. 1895 until 1933. We believe that this manufacturer was the first to introduce this gesture on a joker.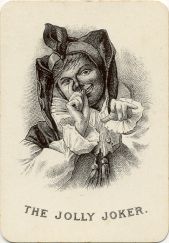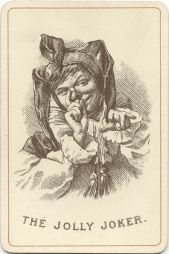 The 2 jokers above are probably the first design by Dondorf. They were found in earlier decks and were only used in a few types of decks. We don't know if it was because of the poor design of the hat or the offensive pointing finger on the other hand, but it didn't take long before a new design was made and this one lasted longer and can be found in many variations and in many types of Dondorf decks.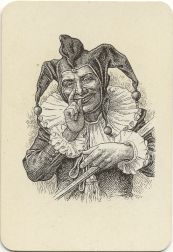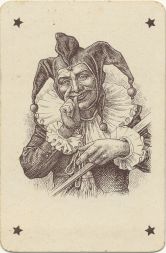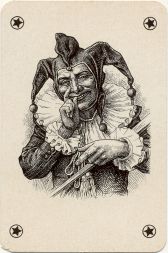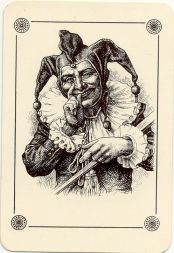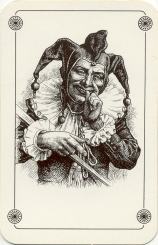 A mirrored version.
A third design for chromolihographic printing was also made by Dondorf. The features of the head and hat are identical, but there's no background shadow and the joker's waist is shorter.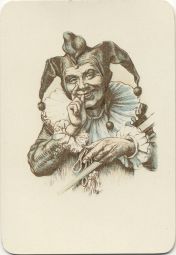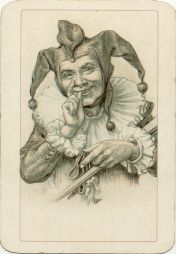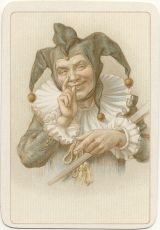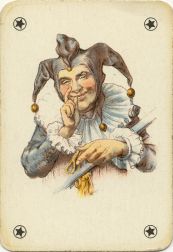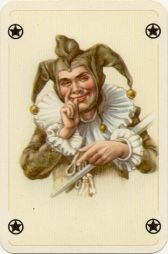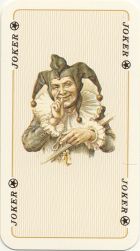 The last two jokers were not produced by Dondorf, but were made by the VASS. In 1933 this company had taken over the Dondorf factories and all copyrights, so they could use the Dondorf joker designs at liberty. The later VASS jokers can be recognised easily, because they are always printed in offset and the Dondorf company has never used offset, but was known for its fine chromolithography.
---
JOKER EXPO'S
---
last update: 1/06/2005