SCANDINAVIA
DENMARK - FINLAND - ICELAND - SWEDEN
DENMARK
FINLAND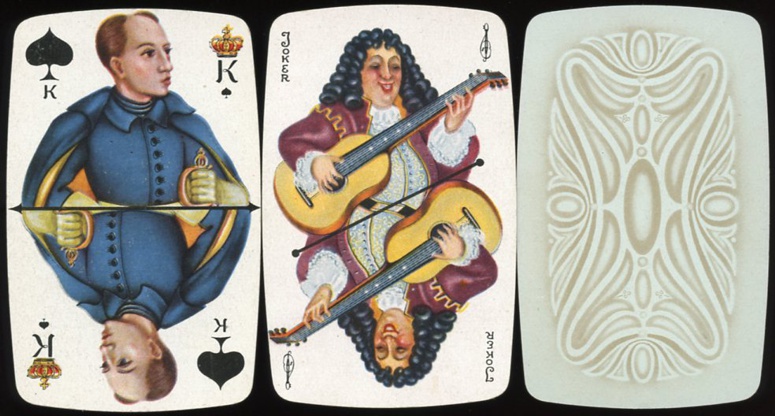 FIN-01: "Manspielasett", printed and published by Abo Stentryckeri AB in 1950. Complete with 52 convex shaped cards, 1 joker and 1 blank card, all in excellent condition. Comes in a plastic box.
€ 50 SOLD
Click HERE to see all the courts.
ICELAND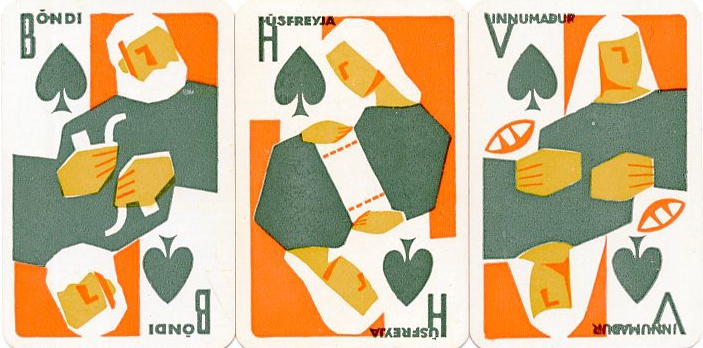 ICE-01: "Rammislenzk" deck, maker unknown, but published by Haraldor Johannessen in 1941. Designed by Rosa Mathiasdottir Bell. Only 32 cards: courts, aces and 7-10 of each suit. Cards are in excellent condition. The deck comes in a plastic box. RARE!
€ 100 SOLD
Click HERE and HERE to see some more cards.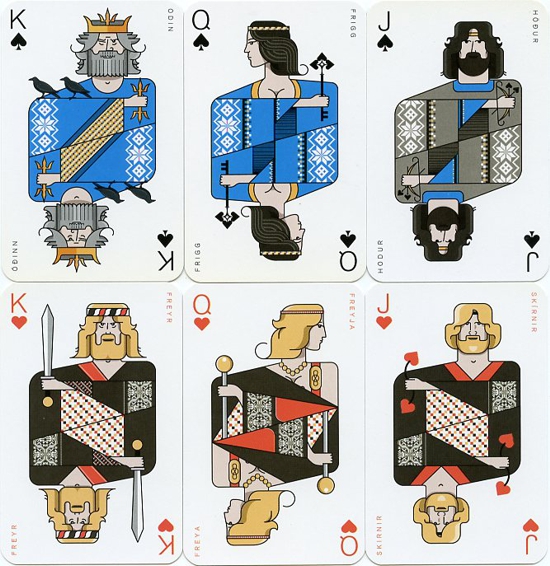 ICE-02: "Icelandair", printed by Carta Mundi and published by Icelandair, c2008. Complete with 52 cards, 1 joker and 2 extra cards, all in unused, near mint condition. Cmes in the original box, which is in excellent condition.
€ 20 SOLD
Click HERE to see the other courts.
SWEDEN